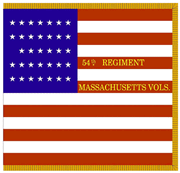 From the writers who brought you Lay This Laurel and One Gallant Rush, and the letters of Col. Robert Gould Shaw, characters from the movie Glory finally take action once again in the Tourney! Unlike the other war films found in these games, the playable characters here have the announcer say just their names, and not their army ranks. All other war film characters have both the army ranks and names said by the announcer.
Pages in category "Glory characters"
Ad blocker interference detected!
Wikia is a free-to-use site that makes money from advertising. We have a modified experience for viewers using ad blockers

Wikia is not accessible if you've made further modifications. Remove the custom ad blocker rule(s) and the page will load as expected.